Start date: 01/05/2009

End date: 31/10/2012

Duration (months): 42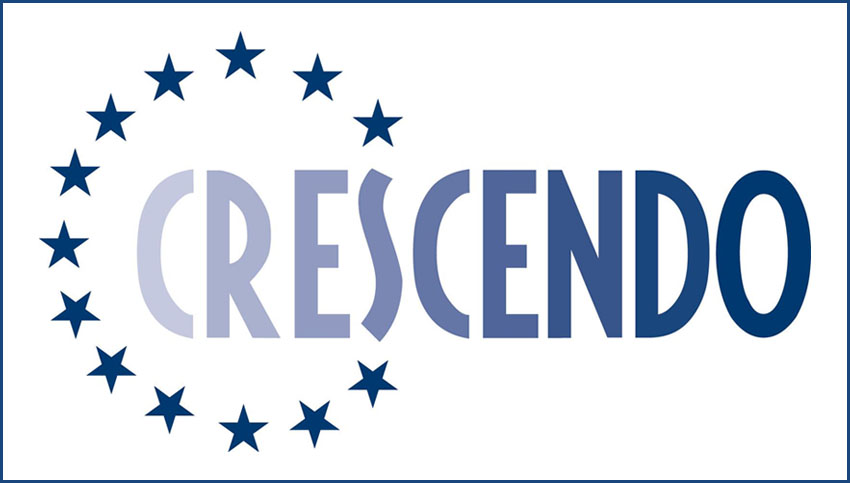 Total budget: € 54.793.000

Lab Budget: € 540.800
Number of partners: 60

Main industrial partners: EADS, Snecma SA, Rolls Royce, Eurocopter SAS, Altran, Dassault Sistemes SAS, MSC Software Gmbh, Siemens Industry Software SAS.

Main accademic partners: University of Cambridge, Cranfield University, Lulea Tekniska Universitet, National Technical University of Athens, Queen's University of Belfast, Uninova.

Italian partners: Alenia Aermacchi S.p.A., Avio S.p.A., Associazione ESOCE, Politecnico di Torino, Scuola Superiore ISUFI – Università del Salento.
The CRESCENDO project addresses the Vision 2020 objectives for the aeronautical industry by contributing significantly to the fulfilment of three specific targets of the aeronautical industry's Strategic Research Agenda: to halve the time to market for new products with the help of advanced electronic analytical, design, manufacturing and maintenance tools, methods and processes; to increase the integration of the supply chain into the network; to maintain a steady and continuous fall in travel charges through substantial cuts in operating costs. CRESCENDO develops the foundations for the Behavioural Digital Aircraft (BDA), taking experience and results from VIVACE, and integrating these into a federative system and building the BDA on top of them. Main components of the BDA are: the Model Store, the Simulation Factory, the Quality Laboratory, and the Enterprise Collaboration Capabilities. BDA is validated through use cases and test cases concerning "Power Plant Integration", "Energy Aircraft", "Thermal Aircraft" and "Value Generation" design problems and viewpoints during the preliminary design, detailed design, and test and certification phases of a generic aircraft product life-cycle. The BDA represents a new backbone for the simulation world, just as the Digital Mock-up (DMU) is today for the Product Life-cycle Management (PLM) world.
Behavioural Digital Aircraft (BDA) software architecture components:
Model Store,
Simulation Factory,
Quality Laboratory,
Enterprise Collaboration Capabilities.
Unisalento main fields of RTD in the CRESCENDO project are:
Methods and tools for Process and Data Modelling / Integration;
Methods and tools for Knowledge-based Engineering;
Tools for Multi-disciplinary Design Optimization;
Development, Standardization and Integration of PLM platforms.
The activities developed are:
Capability Development and Integration for Conceptual MDO workflows;
Definition of requirements for data exchange to be fulfilled by the BDA;
CAD-CAE integration through MDO workflows;
Implementation of the Chemical Oxygen Generator optimization process (S3T1);
Infrastructure Development for execution and integration of the Combustor Robust Design process (S3P4);
Development of BPMN-based methodology for Test Case definition;
Analysis and Specification of Virtual Testing Validation and Certification process and documents;
Development of Local BDA for management of VT Validation of Fire Testing (S4P2);
Implementation of the VT Quality criteria into PDM-SDM.
Catia v5,
Teamcenter Engineering,
Simulia,
MSC SimManager,
Share-A-Space,
FiPER-iSight