Start date: 01/02/09

End date: in progress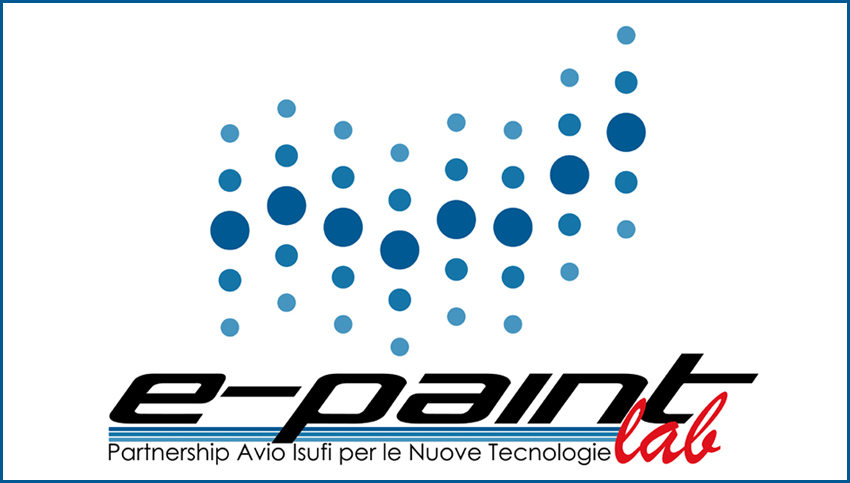 Number of partners: 2

Partners: Avio Spa, CICII – Università del Salento.
E-Paint Lab is a public-private laboratory born from the collaboration between Avio and the Isufi School of the University of Salento, begun in 2003. The laboratory represents the evolution of the project PON FESR eXtended Net Lab, aimed at strengthening the Net.Lab Laboratory, under the action of public-private laboratories promotion, launched by the Ministry of Research.
The e-Paint Lab is a technical scientific laboratory for research activities on "high-tech products development", dedicated to Avio.
The ambitionis to consolidate, together with the University, a centre of excellenceand innovation about methodologies and technologies supporting suchresearches.
The laboratory is located at the University of Salento and operates through joint research programs ranging from the local to national and even international level (e.g. CRESCENDO – EU Framework).
It can develop modern services and solutions supporting Avio processes and products, (from the Aeroengine sector until the automation one), making better use of the University of Salento expertise in the fields of Engineering, Information Technology and Knowledge Management.
The laboratory is also an incubator of resources and technology that supports the creation of new enterprises and is able to enhance skills.
Results of the E-Paint Lab experience are:
the signingof jointproject proposals;
the directInternetconnection betweenAvioand the ISUFI cPDM-Lab, compliant to the safety criteriaset outby Avio;
the xNetLab training course;
researchand experiences"on the job";
the establishment of two StartUp: Eka Srl and Apphia Srl.
IT and Processes Improvement area:
ProductData andManufacturing data Management;
ComputerGraphics environmentsand simulations(CAD /CAM /CAE);
Management andConsolidationof the knowledge owned by theCompany(Knowledge Management);
Simulation ofbusiness processes(Business Process Management);
RemoteCollaborativeDesign(VirtualEnterpriseProduct Development).
Automation and Control Systems area:
StabilitySystems;
Integrated Platforms management and control systems (IPMS);
Faults andFailuresControl Systems(Damage Control);
Real-time data acquisition and control systems for propulsion units.