Start date: 01/09/2013

End date: 31/12/2015

Duration (months): 28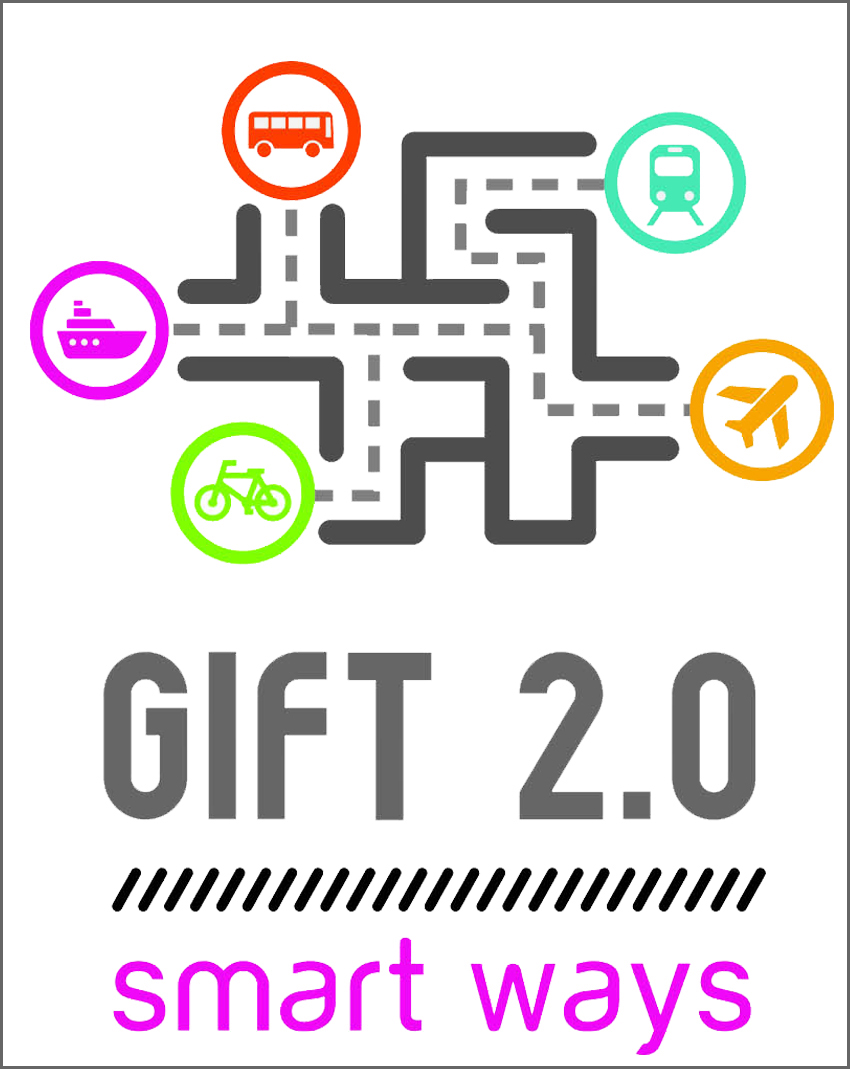 Total budget: € 4.884.200

Lab Budget: € 357.000
Number of partners: 10

Partners: Puglia Region, Province of Bari, CICII – Università del Salento, Chamber of Commerce, Industry, Handicraft and Agriculture of Bari, Innopolis – Centre for innovation and culture, Region of Western Greece, University of Patras, Chamber of Ioannina, Chamber of Achaea, Province of Barletta-Andria-Trani.
The overall objective of GIFT 2.0 aims at demonstrating how to develop the Adriatic-Ionian geographical area, in Apulia and Greek Regions, with multipurpose approach through the joint coordinated management of existing infrastructures and common services, in order to intercept new traffic flows (short connections, neighborhoods and long distances) and consolidate redistributing the existing ones in an optimized way, minimizing generalized costs. Gift 2.0 aims to improve the mobility of passengers and goods, their accessibility to the whole area of the program, by removing discontinuity of transport services offered by various operators, within and outside borders.
Project outputs are linked to the concept of unique "virtual logistics" platform at three levels: CBC, intraregional and beyond borders. It aims to create an informative hub centre, focused on the improvement of accessibility to Ita-Gr transport areas towards belonging territories via integrated tickets and multimodal services both for passengers and goods. The main outputs are:
1) ITS coordinating main long distance transport operators (ships, airplanes, railway operators, bus companies, etc) linking main hub sites by network of transport operators and connecting them with the regional "last mile" networks;
2) APP for end-user-oriented services for routes planning and adaptive routes reconfiguration based on real time updates linked with National Info Agencies;
3) Tool kit for model of informational governance and operative skills;
4) New job opportunities through the Job training and International Course;
5) Integrated Information System land-sea-air version 2.0 created by public authorities and managed by private stakeholders (Trivago model);
6) Pilot cases aimed to overcome existing or foreseeable bottlenecks via joint public procedures.
Design & development of the GIFT2.0 platform: GIFT2.0 Toolkit, Trip Planner Platform, GTFS Uploader;
Realization of the International Course;
Integration of project pilot cases into the platform.
Java, Javascript, HTML5, JSON, Open trip planner;
General transit feed specifications (GTFS and GTFS-Real Time);
Open street map;
Nominatim (geocoding);
Mobile technologies.