Start date: 01/07/2011

End date: 28/02/2015

Duration (months): 44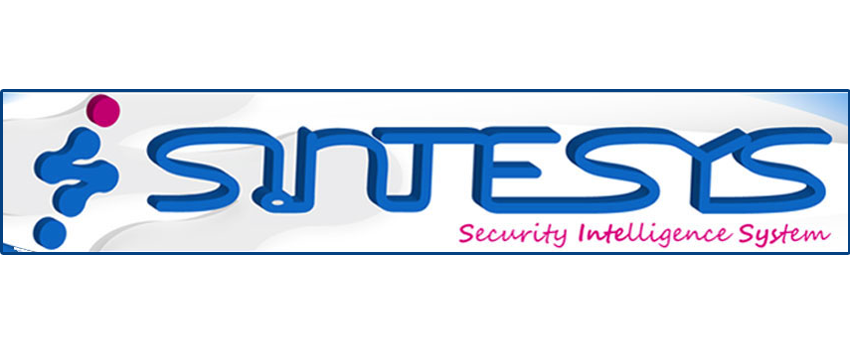 Total budget: € 9.560.700

Lab Budget: € 256.800
Number of partners: 9

Partners: Engineering I.I., Expert System Spa, Digital Video, System Management, Università degli Studi di Palermo, CICII – Università del Salento, Università degli Studi di Salerno, ICAR-CNR, CeRICT.
 The goal of SINTESYS (Security and INTelligence SYSstem) is to study, define and develop new technologies for the realization of an innovative integrated system. The project analyses, plans, investigates open' multi-modal (text, images, video, audio, etc.) data sources (OSINT – Open Source INTelligence) in an integrated, coherent and consistent way, in order to discover the presence of links, relationships, connections which the disjointed evaluation of individual sources would not be able to highlight, and thus to give an important contribution to the management of homeland security in terms of Decision Support System.
SINTESYS is – not exclusively – directed to analysts who work in institutional sectors, supporting them in the most advanced Intelligence processes through collection, processing, analysis and distribution of information.
SINTESYS has create an integrated software system equipped with advanced tools for analyzing and correlating vast amounts of data from a variety of heterogeneous, multichannel and multimodal information sources. Using innovative techniques of feature extraction in a combined and integrated way on the same contents, the platform enable synergy and "disambiguation" of data. This analysis, together with a study on correlation of the same data, leads to the emergence of situations of potential danger to public security.
The innovative character of expected results within the SINTESYS project leads to the growth of various markets and sectors related to the homeland security with benefits in terms of lower operating costs, increasing profitability and new job opportunities.
The group has been involved to integrate in the technology platform a tool of analysis of social networks, inspired by the most modern tools and models currently available in the market for analysis and modeling of terrorist networks.
For this purpose, the quantum computing techniques was used to improve the performance of processing of information and activities of pattern recognition and data mining. In addition to techniques of quantum computing, the group used techniques and models of SNA for the identification of structural patterns typical in communication networks in order to draw conclusions about the nature of social groups that may arise during the use of services.
SINTESYS will use and combine techniques, technologies and innovative models for sound analysis, image recognition, movie recognition, social network analysis, text mining, human computer interaction, cognitive psychology, along with models and techniques for information fusion and artificial intelligence. SINTESYS also establish new models and innovative techniques (e.g. based on quantum mechanics) to analyse the social dynamics within groups and communities, in order to provide the genesis and the flow of hidden information which may be of importance for security issues.