Start Date: 30/10/2015

End Date: 30/06/2016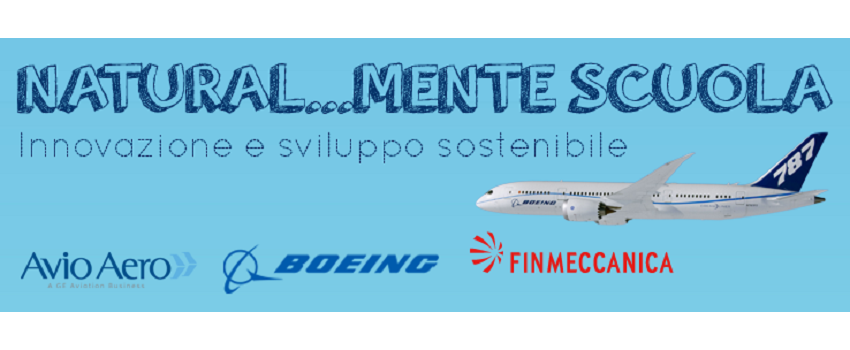 Number of partners: 4

Partners: Ellesse Edu, Boeing Company, Alenia Aermacchi, Avio Aero.
Now in its eighth edition, "Natural … mente Scuola" is a project for students of Secondary Schools of the Puglia Region with the aim to raise awareness and bring the younger generation to environmental sustainability and technological innovation . The program offers the opportunity to develop employment skills and to meet professionals from the academic world and the aeronautics and aerospace industry, with the aim to measure students with the dynamics of employment and business creation . The students are, in fact, engaged in a Business Game where they are called upon to develop an idea of sustainable start up, both environmentally and economically, whose products and services must relate to the aviation and aerospace industry.
During previous editions, the initiative involved a total of over 33,000 students and 700 teachers from 300 secondary schools of Puglia and Campania. This year the project will pursue even more ambitious educational and cultural objectives with the potential involvement of more than 2,000 students, addressing about 40 schools throughout the Puglia Region.
Training on writing and implementation of business ideas and support in the evaluation of business plans.